THE POWER OF IT PARTNERSHIP

Combined Strengths &
Better Experience
Compugen and HP represent a partnership built upon connection, alignment, trust, and innovation. We are committed to continually reviewing and refining the value we bring as a united force in your IT partner ecosystem.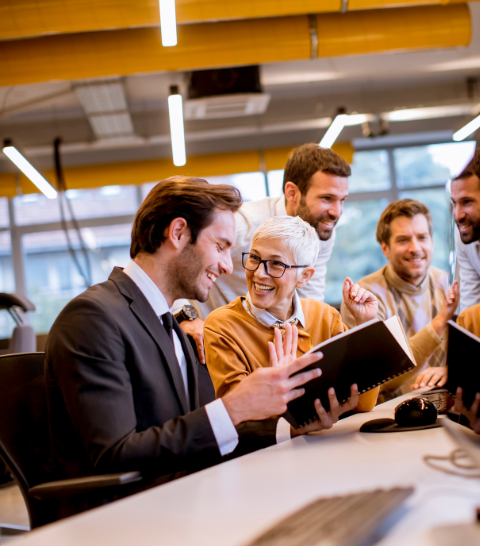 REALIZE NEW POSSIBILITIES
Outcome Driven Allies
We know what you expect from Compugen. Meaningful outcomes that move the needle. Innovative solutions that inspire change. Services that foster security and resilience. HP understands this too.
Together, we've built a partnership that is aligned in our approach, curious in our nature, rooted in trust, and focused on innovation. These principles translate to the ability for you to realize new possibilities.
Alignment
With alignment in strategy, culture, and our commitment to customer success, you get a seamless experience between Compugen & HP rooted in a deep understanding of technology, resulting in tailored solutions and impactful outcomes.
Curiosity
Through relentless curiosity we're driven to make a difference for you by elevating the way you work. Taking your ideas, asking more questions, and giving you the outcomes you need with the service you deserve.
Trust
With trust as the foundation of our partnership enables open communication and ensures mutual respect, which results in the highest level of service, reliability, and satisfaction for you.
Innovation
The future begins with each step we take in the present. With innovation and insight as our drivers, you get clarity on approach, opportunities for growth, and the ability to realize new possibilities.
COMPUGEN & HP
Delivering Value, Delighting Customers
In the IT channel, trust is everything. Trust between vendors and partners, partners and customers, customers and end-users, end-users and devices. True value begins and ends here. This philosophy is shared by HP and Compugen, forming the foundation of a long-term relationship that you can count on and grow with.
We are connected at every level of our organization, playing to one another's strengths, and focused on meeting your needs today and in the future. With a collective understanding that a suite of products will only take you so far, but working with smart, dedicated people who care about you and your business, who understand the industry's inflection points—that's where we deliver value, drive success, and bring you the service and experience you deserve.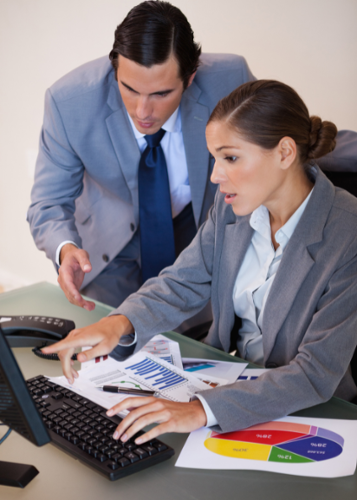 PORTFOLIO STRENGTH
Aligned to Business Outcomes
At Compugen, we understand the importance of ensuring there is a strong alignment between our organization, our partner ecosystem, and you, our valued customers. Together with HP, we are committed to streamlining our processes, building compelling offers to address your business challenges, and delivering exceptional service while continually providing you with the customer experience you deserve.
With seamless communication and collaboration between Compugen and HP, we're your ally, ensuring we understand your needs and offer solutions and services to live your technology roadmap and realize new possibilities. Here is a sample of our solution and service portfolio ready to support you through this ecosystem partnership:
A comprehensive approach to managing and optimizing your print environment. It includes professional services, hardware and software, and supplies, all designed to help you reduce costs and increase productivity.

With Managed Print Services, you can outsource your print infrastructure, freeing up valuable time and resources to focus on your core business.
Gain a secure, virtual workspace environment that allows your employees to access their applications, data, and resources from anywhere, on any device.

With Digital Workspaces, you can simplify IT management and support, improve user experience, and reduce costs by centralizing and virtualizing your desktop infrastructure, including a range of security and compliance features to ensure that your data and resources are protected.
Designed to help protect your business from cyber threats and ensure compliance with industry regulations. It includes a range of hardware, software, and services that work together to secure your endpoint devices and protect your data.

With Security Services, you can secure your laptops, desktops, and other endpoint devices, as well as protect your data and applications from threats such as malware, ransomware, and phishing attacks, including help meeting regulatory requirements and maintain compliance with industry standards.
Discover the tools and support you need to enable your employees to work from anywhere, anytime. With a range of hardware, software, and services designed to support remote work, you can empower your employees to be productive and collaborative from any location.

Hybrid Work solutions include a range of devices and tools, including laptops, desktops, monitors, and printers, as well as collaboration and security tools to ensure that your remote workers have everything they need to succeed.
Offload IT functions and get expert-level support with Compugen's Managed Service offerings including a range of services such as endpoint management, network management, and security management.
Achieve your specific business objectives with Profession Services from Compugen. Let us be your technology guide from consultation through integration & installation with professional services spanning, infrastructure, modernization, and deployment services.
Optimize your IT network and manage your technology products with infrastructure support, staff augmentation and end-user needs, as well as warranty and maintenance management services.
We've got you covered. Get a team of experts to proactively watch over your IT assets. Compugen provides IT asset management solutions from asset inventory, tracking, and reporting through to asset disposal, decommissioning, and lifecycle services.
CUSTOMER STORIES
Driven to Make a Difference
Schedule an HP Conversation
We are driven to make a difference. From the work we do in our communities to the outcomes we drive for customers like you, the Compugen & HP partnership is ready to support your needs and help you reach your goals through careful thought and design with your experience in mind.


Let's Get Started.
Connect with Compugen to start a conversation about your future of work, and let's build a journey to your success together.